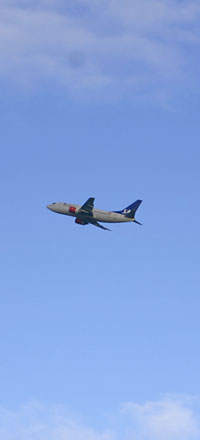 UK Flights to Norway from England and Scotland
We do NOT offer a flight booking service, but we can help you find the flights you need
.
There are direct flights to Norway from many airports in the UK, including London (Heathrow, Gatwick and Stansted), Manchester, Newcastle and Aberdeen.
There are many more indirect flights from regional airports in the UK via Amsterdam (KLM), Copenhagen (SAS), and Frankfurt (Lufthansa).
WHY NO BOOKING?
- because the age of the low-cost airline has caused chaos to the Global Distribution Systems (GDS) that used to do the job so well. Now many flights are not shown properly if at all. If this changes then we will begin to offer a booking service.
On www.stavangertravel.com our main
Arrivals page
shows the airports, airlines, and links to web sites for booking. Below we briefly mention the main ones.
Oslo airport is the main hub for Norway, with many domestic and international flights.
Bergen airport has many international as well domestic connections
Sola airport has recently (October 2007) completed a major rebuilding and expansion of services, and has a growing list of airlines and destinations, with the low-cost airline Norwegian also building up a hub here. Direct flights from Newcastle, Aberdeen and London Gatwick.
Scandinavian - SAS - is the Norwegian, Danish and Swedish owned global company. When SAS took over their rival Braathens in Norway, the Norwegian-based company became SAS Braathens but has since reverted to being just SAS.
This young "low-cost" carrier has become one of the biggest in Europe, and continues to expand rapidly.
It flies direct to London, Manchester, Liverpool and Edinburgh, and many other destinations.


See our main
arrivals page
for details of other airports and airlines - including
Haugesund, Kristiansand, Torp
airports,
KLM, Lufthansa, Ryanair
and other airlines